What is an "albergo diffuso" (multi-unit hotel)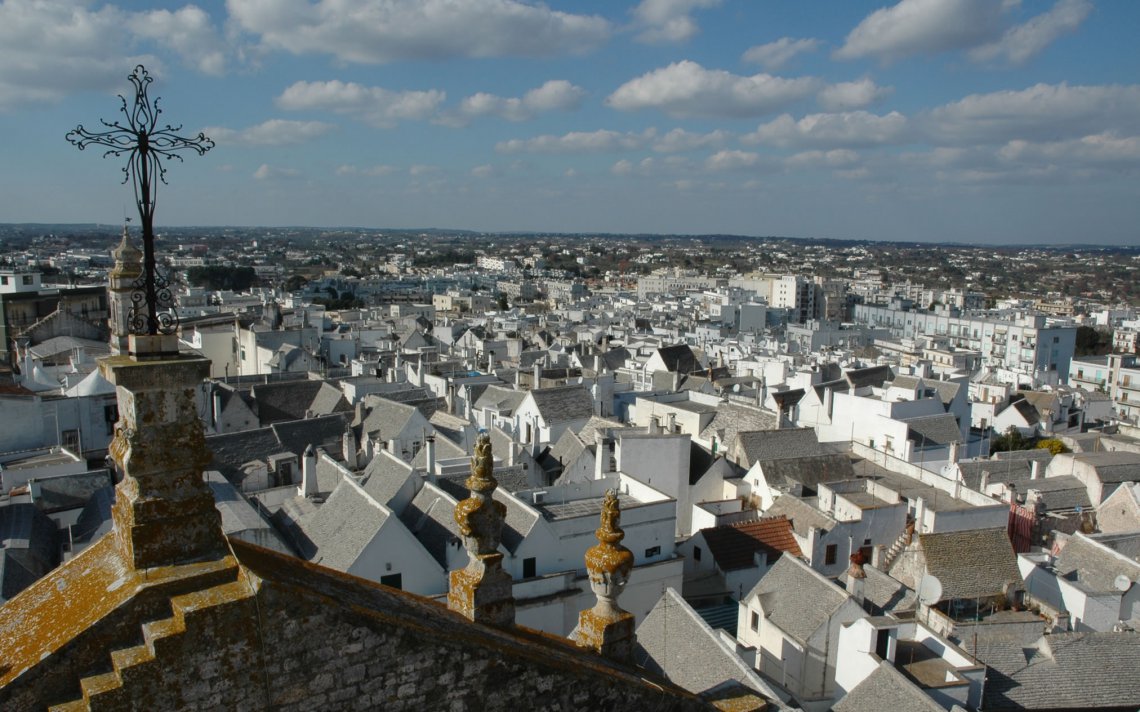 What is an "albergo diffuso" (multi-unit hotel)
The Sotto le Cummerse hotel was established in 2002; its skilfully refurbished apartments are scattered throughout the historic centre of Locorotondo, a round town overlooking Valle d'Itria.
The hotel was born out of an idea of Angelo Sisto and his wife Teresa Salerno, who have always been in love with the village that is their birthplace, fascinated by the colours, scents and flavours Locorotondo's historic centre has been able to preserve and the traditions it has handed down.
Teresa: when I look around, I am so pleased each time to recognize the same alleys I used to play in as a child, still seeing them in all their beauty, reflecting the dazzling summer sun.
The Sotto le Cummerse project wanted to enable visitors to enjoy all this, something every inhabitant experiences here every day. In our apartments, which can be reached through the charming alleys lined with unobtrusive craftsmen's workshops, one can live with and in the manner of the local population, greeting in the morning the lady next door, chatting amiably on some steps or listening to tales that are both truth and legend and that can be found only in this place, while meal times are marked by the fragrances that permeate the narrow and shadowy streets.
We would like to make you feel like one of us, be it for a day, a week or as long as you might like.
What is an Albergo Diffuso? It's a bit like home, a bit like a hotel, for those who don't love staying at a hotel; this, in brief, is the new form of hospitality called Albergo Diffuso, a kind of 'scattered hotel'. Its accommodation units are located in different buildings within the same town. The word "diffuso" ('scattered') indicates a facility that is horizontal and not vertical like conventional hotels which often resemble condos. The Albergo Diffuso is meant to cater for all those looking for a stay in a pretty urban environment, living in close contact with residents rather than with other tourists while still enjoying standard hotel service, such as in-room breakfast or restaurant service. The Albergo Diffuso has proved to be particularly suited to promote little cities and villages with picturesque historical districts in terms of art and architecture, thus favouring the renovation and upgrading of old locked up buildings that are no longer used, while at the same time avoiding to build new hotel facilities to provide tourist accommodation.
(G. Dall'Ara, Un pó casa ed un pó albergo, "I Viaggi di Repubblica", 15th of May, 2003)